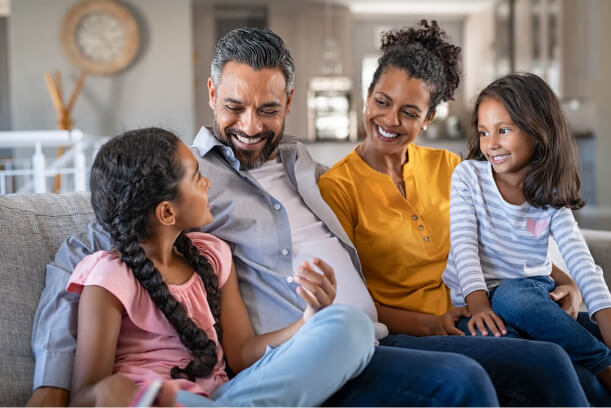 Air Conditioning Service in Mandeville, LA and Surrounding Areas

Burkhardt review scores as of 7/5/22
With the heat and humidity we often experience in Mandeville, your home's air conditioning system works hard. That's why it's so important that you get the AC service it needs. Having your system regularly cleaned and tuned up by the expert technicians at Burkhardt can help it perform better – and that means greater comfort for you and your family.
Not to mention, with proper air conditioning service, your system will run more efficiently. By using less energy to get the job done, it'll help you save money on your utility bills. And, getting regular AC service for your New Orleans area home from Burkhardt will help your system last longer and will likely meet the requirements of your equipment's manufacturer's warranty.
AC Systems are Most Likely to Fail on the Hottest Day of the Year
Burkhardt will help you with your AC service needs and much more.
You can rely on Burkhardt to help you get the air conditioning service you need to keep your AC system running effectively and efficiently, no matter how hot it gets outside. And, because we're a full-service air conditioning contactor, we can help meet any additional air conditioning needs you may have, including: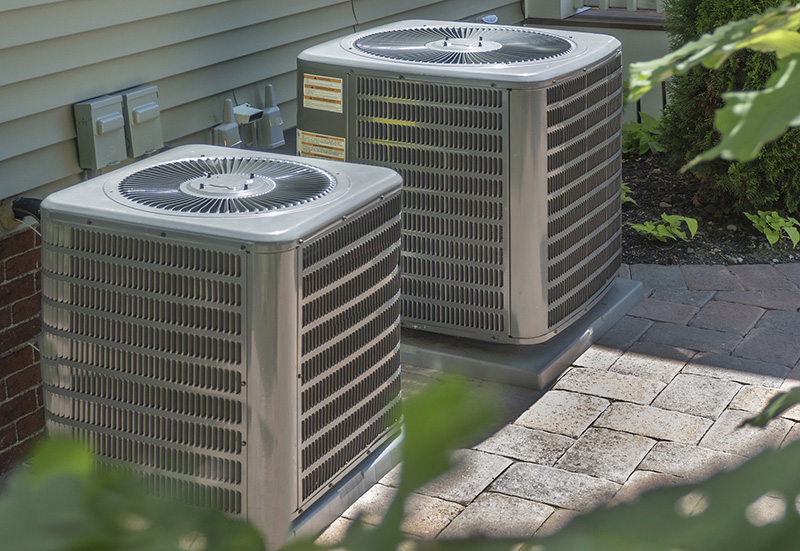 Call Burkhardt when you need air conditioning service for your home
At Burkhardt, our top priority is helping you save money and improving your comfort. Whether you need to repair, replace or maintain the air conditioning system in your home, trust us for professional results. Call Burkhardt Air Conditioning, Heating, Electrical & Generators today for friendly, professional assistance with your air conditioning needs. Please contact us at 985.626.7741.
If you need AC work done Burkhardt is the company to call
Out of 3 quotes Burkhardt was by far the most professional, knowledgeable, affordable. Chris Isemann who is their Solution Specialist was extremely helpful. Where other companies failed Burkhardt thrived. Chris inspected every part of the unit, inside, outside, attic area and more. He took the time to explain what was the issues. The install team was just as impressive. They went above and beyond to complete the job. The craftsmanship was perfect. If you need AC work done Burkhardt is the company to call.
James C.
Satisfied Customer
Reliable, trustworthy, and quality workmanship!
5 stars! I can't say enough good things about this company especially our technician Chris! He went above and beyond to repair our a/c and provided the most reasonable solution to fix mistakes made by another a/c contractor. Burkhardt is locally owned, and I highly recommend using them for all your a/c and heating needs - reliable, trustworthy, and quality workmanship!
Chris K.
Satisfied Customer
I would highly recommend!
The technician was scheduled to come to my home in the afternoon, but called and advised that he could get to me earlier in the day. He arrived early that morning, diagnosed and repaired my AC quickly. He was very professional and polite. I would highly recommend!
Adam G.
Satisfied Customer
Highly recommend this company!
Cannot say enough great things about using Burkhardt for all our HVAC needs! We first hired them to do home inspections, and they found a serious issue on a newly renovated house we planned to purchase. When we bought our house, we signed up for their annual service and have been very happy for over 3 years. But where they really shined was when our AC went out on a Saturday, in August, in New Orleans. We called to request service, and within 15 minutes a tech called to say he was on his way. Super courteous and knowledgeable (as always) and gave us great tips to help us limp along until the part we needed to fully repair could be ordered on Monday. Highly recommend this company!
Dre K.
Satisfied Customer
Great company, and I love my new AC unit!
I called Burkhardt for a second opinion regarding a AC issue I was having. They were friendly, professional and very easy to deal with. Great company, and I love my new AC unit!
Susan M.
Satisfied Customer