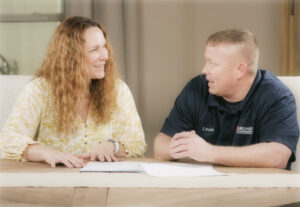 The arrival of spring means the heat is on here in Louisiana, and as a resident of this area, you know that the temperatures will keep climbing. If you've been thinking about updating your air conditioning system, the spring season is the perfect time of year to do so. Air conditioning contractors are usually very busy with repair calls once the summer season rolls in, so choosing a spring month for a new system installation is ideal.
Not sure whether or not you should update your AC system right now? In this article, we'll talk about some of the signs your current system might be giving you that could indicate that it's time for an upgrade. We'll also share some of the benefits you'll enjoy when you update your system this spring. Keep reading to learn more!
Signs that You Need New Air Conditioning
Nobody likes to think about having to replace their old air conditioning system. But here in Louisiana, a good air conditioner is vital for home comfort due to our hot, humid climate. While installing a new system can be an expense, it may actually help you save money in the long run on repairs and energy bills. If you think your AC system may need to be replaced, here are some signs you should be on the lookout for:
Your energy bills are rising for no apparent reason.
Your AC system is not keeping you as comfortable as it used to.
Your system is more than 10 years old.
You keep having to make expensive repairs to your air conditioning system.
Your system is out of warranty.
If these signs seem familiar to you, it's probably time to look into replacing your system.
Benefits of Installing a New AC System
Fortunately, there are many good reasons to install a new air conditioning system if yours is not working properly. Some of these benefits include:
Improved Home Comfort: As AC systems age, they tend not to work as effectively as they once did. Or, if you've added space to your home, your current system might not be sized properly to handle the increased area it needs to cool. A new system installed by a professional HVAC company will be sized appropriately and, with proper maintenance, will provide exceptional cooling for years to come.
Better Energy Efficiency: Modern air conditioning equipment is engineered to provide much better efficiency than older models. They use less energy to keep your home cool and comfortable, and that can translate into savings on your energy bill as well.
New Equipment = New Warranty: If your air conditioning system is out of warranty, that can mean expensive, out-of-pocket repair costs. When you update old equipment, you'll have a warranty in place that can help defray the cost of repairs should you need them.
Smaller Carbon Footprint: As we mentioned above, newer air conditioning models are much more energy efficient than those from even 10 years ago. Also, most new models use more environmentally sound refrigerants, reducing their impact on the planet even further.
Many Different Options: If your air conditioning system is older, you may not realize that today, there are many different options for air conditioning. Aside from traditional central cooling, homeowners can now choose heat pump systems and even ductless air conditioning.
Can Burkhardt help me get better air conditioning this spring?
We absolutely can! As a full-service air conditioning contractor, Burkhardt can help you with any air conditioning need you may have, including product installation. We'll help you determine the best system for your home and lifestyle needs, and then one of our expert technicians will install it for you. If you're ready to learn more about the air conditioning products we provide, call Burkhardt Air Conditioning, Heating, Electrical & Generators today at 985.626.7741.