For questions or concerns,
call or click here:
985.626.7741
Contact Us
Half of home heating equipment fires are reported during the months of December, January and February according to the National Fire Protection Association. Before turning on the heat this winter, you should make sure your furnace or home heater has been inspected and is ready for safe operation! Follow these heater and furnace safety and inspection tips to keep your home warm and safe this winter.
INSPECTION – Pay careful attention to your heating system connectors, terminals, and electrical wiring. Inspect them for loose connections or damaged wiring. You will also want to inspect the main gas burners, igniters, or the pilot assembly. Ensure your heating system works properly by inspecting the controls, switches, relays, transformers, motor fans, heat exchanger and blower assembly. An overall visual inspection of your entire heating system is the most comprehensive measure to ensure your system is working properly.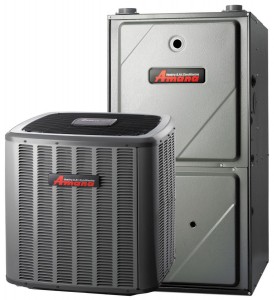 MAINTENANCE – Clean your unit's evaporator coil, drain pan and condensate lines. We recommend replacing your system's air filter every three months. Your system also has moving parts which manufacturers recommend lubricating to maintain their proper function.
TESTING – Test temperature differences between rooms in your home. Review safety features on your furnace and heating system and make sure they are operating properly. Lastly, calibrate your thermostat to ensure they are accurately measuring the temperature in your home.
If your heater is not properly working or you have concerns regarding a part of your system, we welcome you to call us to schedule a professional maintenance of your heating or furnace equipment. Please contact us at 985.626.7741.