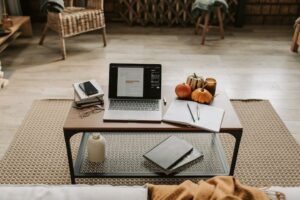 Once the summer ends and the autumn season arrives, people start to get back into their usual routines. The kids are back in school, and summer vacations have become a happy memory. This is a great time of year to take a look at ways you can improve your home. From outdoor cleanup to making home improvements and small renovations, the autumn season provides homeowners with an opportunity to get their residences prepared for the cooler weather to come.

For more information,
call or click here:
985.626.7741
Contact Us
One of the ways you can improve your home this fall is by looking for ways to use less energy. The less energy you use, the more money you can save on your utility bills – which is a great help as the holiday season is right around the corner! In this blog article, we'll talk about five ways you can improve your energy usage this fall and all year round. Keep reading to learn more!
Five Ways You Can Save Energy This Fall & All Year Long
During the fall months, the daylight hours get shorter, and we're likely using our home computers more often for work and school. This can mean an increase in energy usage in our homes. How can you help your home use less energy and save money on your utility bills? Here are five easy tips you can follow:
Switch out any incandescent lightbulbs in your home. Today, there are many affordable, energy-efficient lightbulbs to choose from, including LED and CFL bulbs. Not only do these lightbulbs use significantly less energy, but they also last much longer than incandescent bulbs – so you won't have to replace them nearly as often. And, the Department of Energy estimates that most households can save more than $200 a year by switching to energy-efficient lighting.
Unplug charging cords when not in use. You might not realize it, but charging cords for cellphones and laptops sap small amounts of energy, even when not in use. That can add up quickly if every family member has a cell phone and laptop! (It's estimated that most American households have 10 connected devices in their home.) You can also unplug small appliances, like electric can openers and coffee makers, to save even more energy.
Wash clothing using cold water. Washing your clothes in hot water can use a great deal of energy, as your water heater will have to work harder to deliver hot water to your home. Most modern washing machines and laundry detergents are actually made to clean your clothing better in cold water, too. (Helpful hint: When it comes time to replace, look for energy-efficient washing machines and dryers to help save even more energy in your home.)
Use the warmth of the sun to keep your home more comfortable. During the cooler months of the year, you can use sunlight to help keep your home warmer. Open up any draperies or blinds on windows that get a lot of sunlight during the day. Conversely, on hotter days keep curtains and blinds closed to prevent the sunlight from warming up your house. This will help your air conditioning system work more efficiently, too.
Make sure your home's HVAC equipment has been properly maintained. Seasonal maintenance is important for your home's air conditioning and heating system. Not only does it help it operate more effectively, last longer, and need fewer repairs; but maintenance also helps keep it running more efficiently. Having a licensed professional check out your cooling and heating annually can help you save energy all year long.
When you need annual maintenance, Burkhardt is ready to help you.
When you choose Burkhardt Air Conditioning, Heating, Generators, and Electric for seasonal cooling and heating maintenance for your home, you can count on longer equipment life, lower utility bills, and a reduction in the need for emergency repair. You'll enjoy a more comfortable indoor environment, and you'll provide protection for your home's HVAC system.
At Burkhardt, our top priority is helping you save money and improve your comfort. When you need annual maintenance in your home, trust us for professional results. Call Burkhardt Air Conditioning, Heating, Generators, and Electric today for friendly, professional assistance with your cooling and heating needs. Please call us at 985.626.7741.