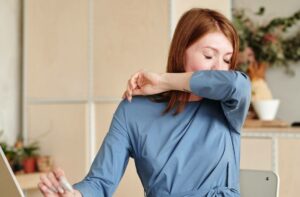 Many people look forward to the arrival of autumn in Louisiana. The somewhat cooler weather offers a welcome relief from the heat and humidity of summer. While the fall season can be a beautiful time of the year, it's also when plants like ragweed, sheep sorrel, pigweed, trees, and grasses produce an abundance of pollen. For seasonal allergy sufferers, this time of year can be one of sniffling, sneezing, and overall discomfort.

For more information,
call or click here:
985.626.7741
Contact Us
What can you do if you suffer from fall allergies? The best thing, of course, is to talk to your healthcare provider about your symptoms. However, there are a few practical things you can do to help reduce the number of allergens you're exposed to daily. In this article, we'll talk about how to keep allergens out of your home, and the products available that can help improve your indoor air.
What can I do if I suffer from seasonal allergies?
As we mentioned above, pollen from certain plants can be abundant during the fall months, and that can make for uncomfortable days and nights for allergy sufferers. Additionally, mold and mildew often grow more easily in the fall, especially around fallen leaf piles. When you're outdoors in the fall, the chances are you'll be exposed to typical allergens like pollen and mold. As a result, you should follow these 5 steps when you return home:
Make sure to leave shoes and outerwear at the door. Otherwise, you can track pollen and mold spores in your home. 
Vacuum and sweep regularly. This can help keep any allergens that have been tracked in from outdoors at bay and can help mitigate allergens already in your home, like dust and dander.
Keep your yard free of weeds. If you notice ragweed growing in your yard, it's a good idea to pull it up, as one plant can produce millions of pollen grains a season. If it is particularly bothersome for you, ask someone without allergies for help!
Keep windows closed on high-pollen days. If your windows are open when the pollen counts are high, it can very easily enter your home and settle into the air you breathe.
Shower before bed if you've spent a lot of time outdoors. Pollen and other allergens can get in your hair and transfer to your pillow – causing you to breathe them in all night. Washing your hair can eliminate any allergens that have accumulated there.
Are there any products that can help keep my home's air cleaner?
While taking the steps we talked about above is good practice, it might not be enough to keep the air in your home clean and allergy-free this fall. Fortunately, there are a wide variety of indoor air quality (IAQ) products available on the market today that can help keep the air in your home fresh and clean. These products include:
Can Burkhardt help me when I need to improve my IAQ?
At Burkhardt, our ultimate goal is the best possible comfort for you and your family, as well as energy savings for your household. When you need air quality solutions for your home, rely on Burkhardt Air Conditioning, Heating, Electrical & Generators to meet your needs. Call us today for friendly, professional assistance with your indoor air quality needs. Please contact us at 985.626.7741.