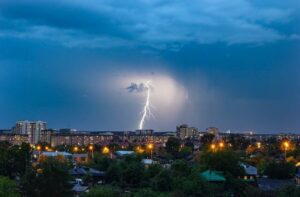 Living in Louisiana, we know how important generators can be during storms and hurricanes. It's good to know as a homeowner that you have a source of backup power in the event of an extended power outage. But like any other type of equipment, your generator needs maintenance in order to ensure that it will be ready to help you weather the next storm.

For more information,
call or click here:
985.626.7741
Contact Us
If you fail to maintain your generator, it may not work properly when you need it. By choosing regular generator maintenance for your system, you'll be able to ensure that it operates efficiently, and it can help you avoid having to make costly repairs. In this article, we'll talk about some of the reasons why you should choose generator maintenance, and how Burkhardt can help.
Three Reasons to Choose Generator Maintenance
Making sure that you get regular preventive maintenance for your generator is important for optimal performance, and can help you avoid issues. Below, we'll discuss three factors you should consider if you're on the fence about getting regular generator maintenance.
Generator Safety: Like most fuel-burning types of equipment, it's important to make sure your generator is in good working order so issues like carbon monoxide leaks can be avoided. And, because it also contains a number of electrical components, you want to make sure all the parts inside your generator are working properly in order to avoid concerns like an electrical shock or fire hazards. When you choose regular maintenance, your technician will check for things like CO, fuel leaks, or worn components.
Fewer Repair Costs: Like your heater or air conditioning system, your generator will show signs of wear and tear more readily if it doesn't get the maintenance it needs. In fact, many generator manufacturers require regular maintenance as a condition of keeping the warranty intact. Routine maintenance helps to identify any small issues before they become larger and much more expensive ones. Not to mention, a neglected generator may become permanently damaged if issues go undetected – and that can lead to a costly replacement.
Power When You Need It: Of course, the reason you have a generator is so that you can help your family stay safe and comfortable should an extended power outage occur. During an outage, you want to know you can rely on your home generator system to work both effectively and efficiently. Routine maintenance helps keep your generator up and running properly and ensures it will be ready to provide you with power when you need it.
Can Burkhardt help me get the generator maintenance I need?
At Burkhardt, we're pleased to offer our customers complete generator services, including installation, repair, and maintenance. We recommend to our customers that they get generator maintenance on a yearly basis, as well as after a prolonged power outage. This will help ensure that your generator is ready to work for you when the need arises. Our professional technicians provide expert generator maintenance services on a wide range of generator makes and models, and will be happy to help you get the preventive maintenance you need.
At Burkhardt, our ultimate goal is the best comfort for you and your family, as well as energy savings for your household. When you need generator solutions for your home, rely on Burkhardt Air Conditioning, Heating, Electrical & Generators to meet your needs. Call us today for friendly, professional assistance with your generator. Please contact us at 985.626.7741.